Review: SSG24 – Drilled Cylinder
Review: SSG24 – Drilled Cylinder
So I got the Drilled Cylinder for my SSG24 a while ago now, back in late March, and when I received it I installed it right away. When I decided to buy the drilled cylinder it was only for the looks, I did not think it would be any different then the standard cylinder that came with the SSG24 in terms of performance, but I was wrong.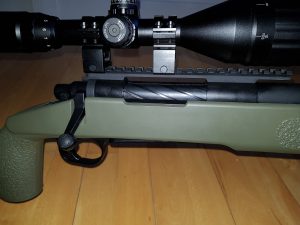 The drilled cylinder not only makes the gun look better (in my opinion) as it gives it a more unique look, but it also makes the bolt pull smother, at least in my case it did. So that is two advantages compared to the stock cylinder.
If you look at the price for the drilled cylinder and compare it to a replacement stock cylinder it does cost €10 more, but it is money well spent as you get something that does improve on a good design and the looks alone makes up for the price difference, I definitely think its worth the price even if you have no issue with your stock cylinder.
Is there any downsides to it? Not really, if your short on money then this is something you can pass on, but if you have the money I say go for it. It would have been nice if it had come with some extra things, for example a small bottle of screw glue or replacement screws, but none of that is necessary and no other spare parts from any retailer/manufacturer comes with that as far as I know.